Masters Plastic Surgery
7316 N Classen Boulevard
Oklahoma City, OK 73116
Phone: (405) 849-6354
Monday–Friday: 9 a.m.–4 p.m.

Facelift
You may spend months or years thinking about getting a facelift. When you decide to get facial plastic surgery, finding a board-certified plastic surgeon you can trust is one of the most important decisions you can make. Dr. Oscar Masters creates remarkable results with facelift surgery in Oklahoma City, OK, often using advanced, less invasive techniques.
What Happens During Your Consultation?
During your consultation, Dr. Masters takes as much time as you need to listen to you describe your concerns and the results you'd like to see. He uses this meeting to describe your options and explain his reasons for using a specific technique to accomplish your goals. He assesses your facial anatomy and makes sure you have reasonable expectations about the outcome.
Why Do People Get Facelifts?
At Dr. Masters' OKC practice, facelift surgery candidates often say they want their outward appearance to match the energy they feel inside. Signs of aging, such as jowls, loose neck skin, hollow or flattened cheeks, and nasolabial folds, can all be addressed by facial plastic surgery. Some patients who relied on nonsurgical treatments such as fillers or BOTOX® in the past are at a point where those procedures no longer produce the desired results.
Good candidates for a facelift are:
In good overall health with no underlying medical conditions that can affect healing
Non-smokers
People who have realistic goals about what the procedure can accomplish
How Is a Facelift Performed?
If you've spent time researching facelifts online, you've probably come across several types of facelift techniques. Unlike facelift surgery of decades past that essentially just tightened the skin, modern techniques focus on adjusting the tissue and muscle beneath the skin to produce more natural-looking results. These techniques recognize that addressing the loss of facial volume is critical to creating a more youthful appearance.
Dr. Masters prefers using a procedure that combines a less invasive facelift with fat transfer—strategically injecting a patient's own fat to restore volume. This "lift-and-fill" approach is increasingly popular because it involves less bruising, swelling, and scarring without compromising results.
During the procedure, Dr. Masters makes discreet incisions and lifts the skin to expose the layer of fat and connective tissue that lies between the skin and the facial muscles—the superficial musculoaponeurotic system (SMAS). By lifting and repositioning this layer in a procedure called a SMASectomy, Dr. Masters tightens the neck, jowls, and cheeks. Combined with fat transfer, a lift-and-fill facelift creates smooth, youthful contours that look natural and last for years.
What Is Facial Fat Grafting?
The fat grafting technique, sometimes called fat transfer, involves using liposuction to remove fat from an area of the patient's body, such as the abdomen or thighs, and injecting it in precise locations of the face to restore volume. Before injecting the fat, Dr. Masters spins it in a centrifuge to separate the fat from impurities. He may use fat grafting as a natural—and longer-lasting—alternative to dermal fillers.
Customizing Your Facelift
Even though the lift-and-fill approach works well for many of Dr. Masters' patients, it's not suited for everyone. In some cases, for example, a patient may only need a neck lift to address sagging skin or vertical neckbands. He also performs mini facelifts.
Buccal Fat Removal
At his Oklahoma City practice, Dr. Masters also offers a procedure that removes fat pads from the cheeks for patients who want to reduce the rounded appearance of their faces. Buccal fat removal creates sharper facial angles and contours.
How Much Does a Facelift Cost?
The cost of a facelift depends on the technique used, the training and experience of the plastic surgeon, and related fees for the operating room and a board-certified anesthesiologist. You will receive a custom quote at your consultation. Dr. Masters understands that the cost of surgery is a factor patients consider when choosing a surgeon, but he advises against shopping for a bargain price. Choose a surgeon based on their training and the rapport you develop during your consultation.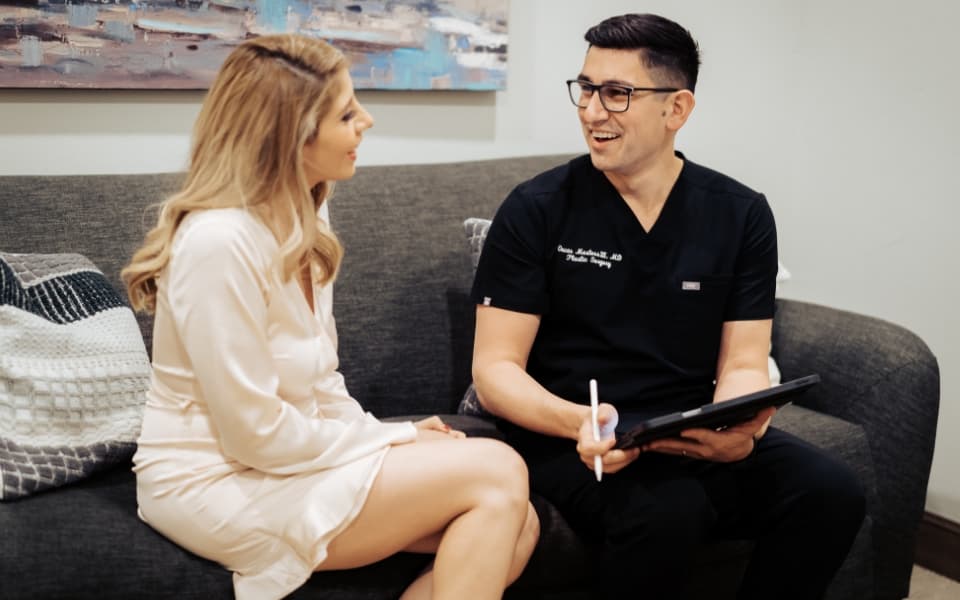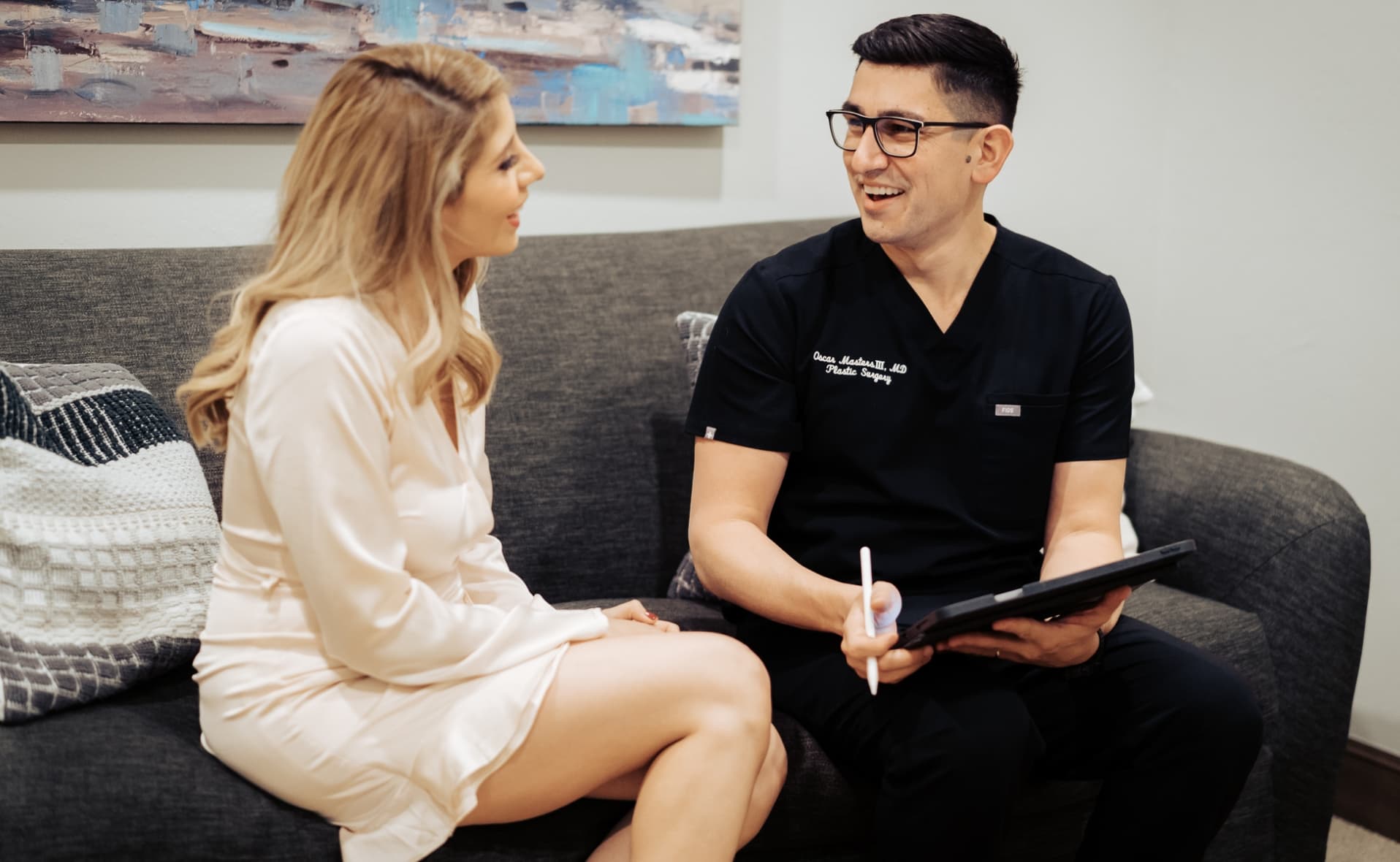 Start with a Consultation
If you're looking for a facelift surgeon in OKC, you can meet personally with Dr. Masters to find out if he's the best choice for you by requesting a consultation using the online form or by calling our practice at (405) 849-6354 to schedule an appointment.