Masters Plastic Surgery
7316 N Classen Boulevard
Oklahoma City, OK 73116
Phone: (405) 849-6354
Monday–Friday: 9 a.m.–4 p.m.

Liposuction in OKC
Women and men frustrated by bulges and pockets of fat that persist despite diet and exercise choose board-certified plastic surgeon Dr. Oscar Masters for the consistently excellent results he creates with liposuction. A body-contouring specialist, Dr. Masters performs liposuction at his Oklahoma City practice using an advanced technique called SAFELipo®. This innovative process requires special training and creates smoother contours and better definition with a lower risk of contour deformities than other liposuction techniques.
What Is SAFELipo?
If you've been researching liposuction, you're probably aware that multiple techniques exist. Even though the most important factor for excellent results is the skill of the surgeon performing the procedure, some techniques have specific advantages.
The SAFELipo procedure involves a 3-step process:
Separation: Using power-assisted liposuction (PAL), Dr. Masters loosens and separates the targeted fat with specialized vibrating cannulas (thin tubes). Using a vibrating cannula minimizes trauma to the treatment area and results in less bruising and bleeding.
Aspiration: Once Dr. Masters has loosened and separated the fat, he suctions it from the body using a smaller cannula. Because the fat is already separated and emulsified, this process can be accomplished more easily and gently than with other liposuction techniques.
Fat equalization: This step involves spreading a thin layer of fat between the skin and the fascia, ensuring the skin is smooth and sculpted, without the wavy or bumpy appearance that sometimes occurs after traditional liposuction.
SAFELipo avoids the heat generated by laser or ultrasound liposuction techniques, which can inadvertently burn blood vessels and surrounding tissue and cause unwanted complications.
Who Can Benefit From Liposuction?
Liposuction is one of the most popular aesthetic procedures performed in the U.S., in part because it's a procedure that can benefit a range of patients. Men and women who can get the best results from liposuction are:
People in good overall health without underlying medical conditions that can affect healing
At or near the weight they want to maintain
Individuals with firm, elastic skin and good muscle tone
Non-smokers
Equally important is that patients have a positive attitude and realistic goals for their procedures. Liposuction is a body contouring procedure, not weight loss surgery. If you've lost significant weight and have loose skin, you would be a good candidate for post weight loss plastic surgery that removes excess skin.
What Areas Can Liposuction Treat?
Another reason for liposuction's popularity is its versatility when it comes to treatment areas. It can be performed on virtually any area of the body, including the abdomen, flanks, thighs, breasts, upper back, arms, face, and neck. In addition, liposuction is an essential element of a Brazilian butt lift procedure, which involves transferring fat removed using liposuction to the buttocks.
How Much Does Liposuction Cost in OKC?
The cost of liposuction varies depending on the extent of the procedure, the treatment area or areas, and other factors. We'll provide you with a personalized quote at your consultation. It's important to choose a board-certified plastic surgeon who has the training and expertise necessary to produce excellent results.
Commonly Combined Procedures
Dr. Masters uses liposuction to complement the results of other plastic surgery procedures, which include:
Many women choose a combination of liposuction, tummy tuck, and breast enhancement surgery, called a mommy makeover, to address the changes from pregnancy and breastfeeding with a single surgery and recovery period.
Recovery
After liposuction surgery, treated areas are placed in compression wraps to minimize swelling and encourage smooth contours as you heal. While experiences vary between patients and areas treated, recovery generally proceeds along the following timeline:
Days 3 to 5:
Return to non-strenuous work and exercise
Discomfort fades
Weeks 2 to 3:
Resume strenuous activities
Bruising and swelling fade
Weeks 4 to 6:
Discontinue compression wraps (as directed)
3 to 6 months: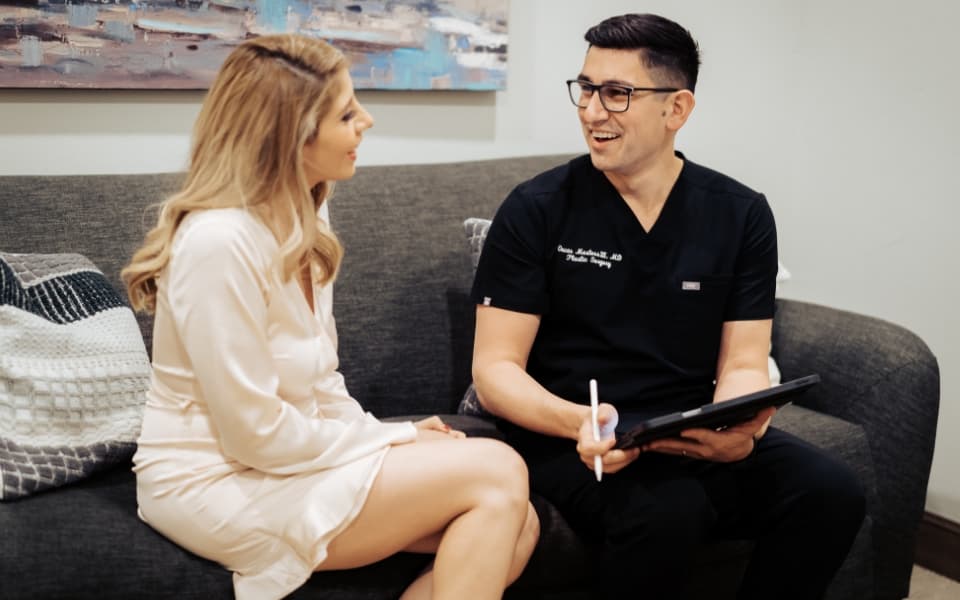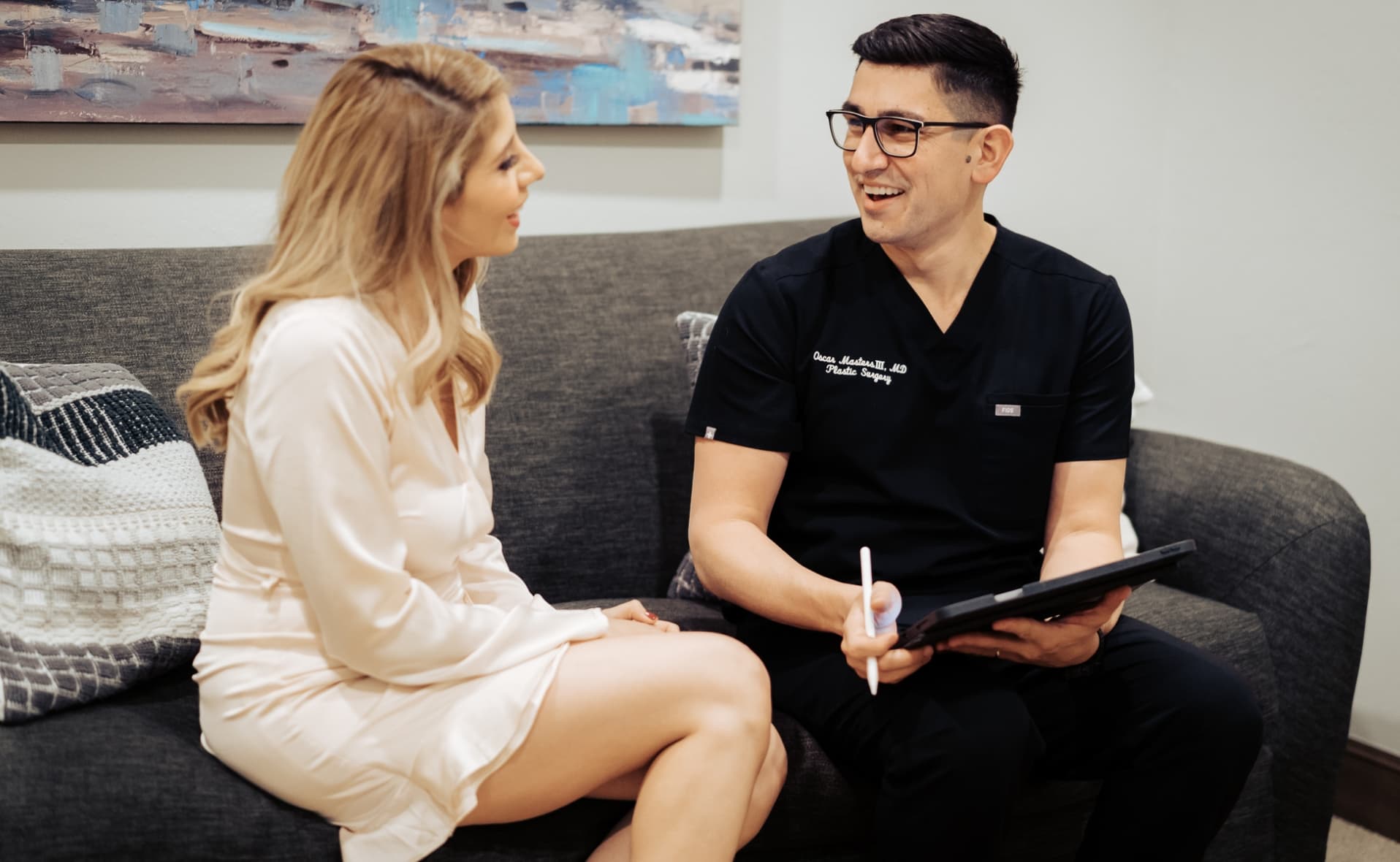 Start with a Consultation
Patients considering liposuction want the best plastic surgeon in OKC they can find. You can meet personally with Dr. Masters by requesting a consultation using the online form or by calling our practice at (405) 849-6354 to schedule an appointment.