Masters Plastic Surgery
7316 N Classen Boulevard
Oklahoma City, OK 73116
Phone: (405) 849-6354
Monday–Friday: 9 a.m.–4 p.m.

Breast Reduction
You don't have to live with the physical and emotional discomfort that comes with having overly large breasts. Breast reduction surgery performed in Oklahoma City by board-certified plastic surgeon Dr. Oscar Masters can be life-changing, helping you lead a more active, healthy lifestyle and boosting your confidence.
What Happens During Your Consultation?
One of the things that sets Dr. Masters apart from other surgeons is the amount of time he spends with patients during their consultations. He believes it's important that people considering breast reduction surgery—or any other cosmetic procedure—understand his recommendations and what's involved with their procedures. He usually spends up to an hour with patients and takes the time to answer any questions they might have.
Why Do Women Get Breast Reduction Surgery?
Women, including older teens, often seek to reduce the size of their breasts to relieve uncomfortable physical symptoms. Some patients say the excess weight in the breast area interferes with running, playing sports, and working out at the gym. Many women also experience social or emotional discomfort from unwanted attention or feelings of self-consciousness.
Most women who opt for a breast reduction struggle with the following issues because of their breast size:
Limitations on physical activity
Back, neck, and shoulder discomfort
Poor posture
Pain from bra straps that dig into the skin
Difficulty breathing and sleeping
Chronic skin rashes
Difficulty finding clothing and proper support
Breast reduction patients are often the most satisfied with their results because of the physical and emotional relief the procedure provides.
How Is Breast Reduction Performed?
Dr. Masters uses the same incision patterns for breast reduction as for some breast lift procedures. The specific incision used depends on the size of the breasts and the amount of reduction desired.
The options include:
"Lollipop" incision: Dr. Masters starts by making an incision around the areola (the dark skin surrounding the nipple) and then adds a vertical incision down to the base of the breast, creating a lollipop shape. This is an ideal approach for women with mild to moderately large breasts. It's less invasive than the anchor incision pattern but also allows less extensive reduction and support.
"Anchor" incision: Also called an "inverted T" incision, this technique adds a horizontal incision along the base of the breast, where the skin connects to the chest wall. It's the most common breast reduction incision and enables Dr. Masters to remove a greater amount of breast tissue.
After making the incisions, Dr. Masters removes and reshapes the breast tissue and removes excess skin before closing the incisions. After breast reduction, the breasts sit higher on the chest and appear perkier and more youthful.
How Much Does Breast Reduction Cost?
The cost of breast reduction varies, and you will receive a personalized quote when you have your consultation with Dr. Masters. When comparing the cost of breast reduction surgery at different practices, you should consider the training and experience of the plastic surgeon—specifically in breast surgeries. It's also important to confirm that the price includes all related fees, such as those for the operating room and a board-certified anesthesiologist. Most patients consider cost when choosing a surgeon, but shopping for a bargain price could lead to unwanted results or complications. It's best to choose a surgeon based on their training and the rapport you develop during your consultation.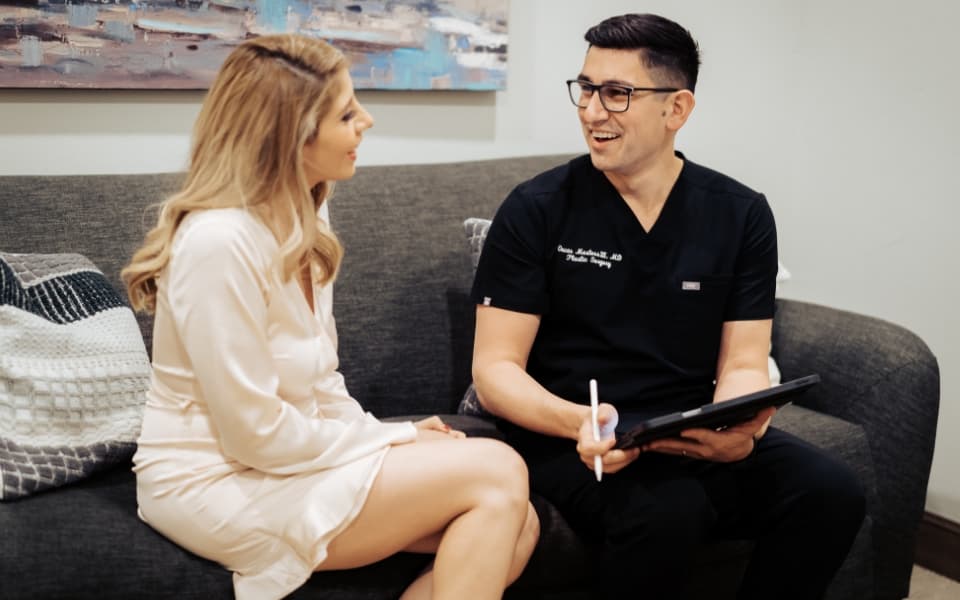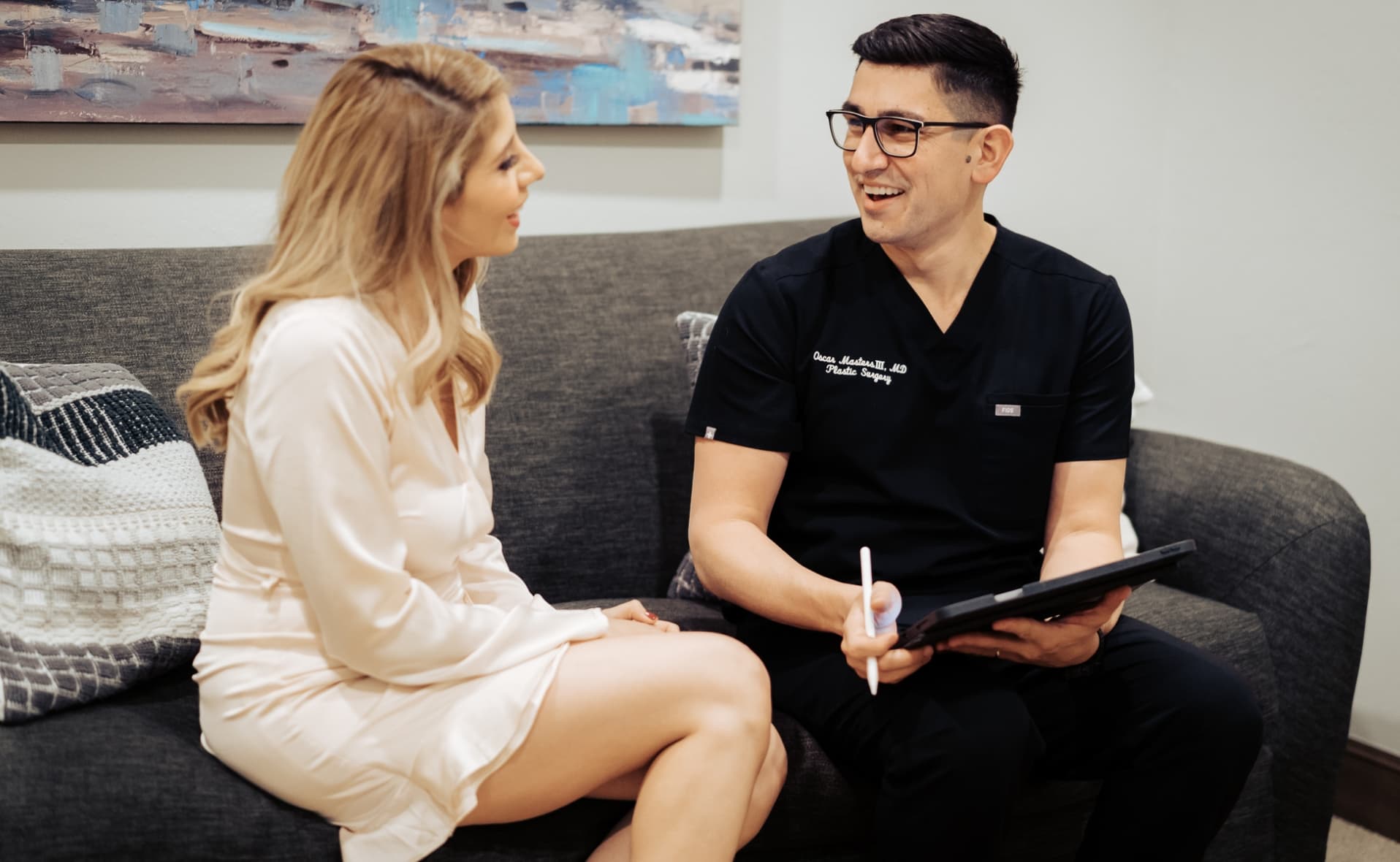 Start with a Consultation
Searching for the best breast surgeon in OKC may be a bit overwhelming. We invite you to meet personally with Dr. Masters to find out if he's the best choice for you by requesting a consultation using the online form or by calling our practice at (405) 849-6354 to schedule an appointment.