Masters Plastic Surgery
7316 N Classen Boulevard
Oklahoma City, OK 73116
Phone: (405) 849-6354
Monday–Friday: 9 a.m.–4 p.m.

Eyelid Surgery
One of the first areas to show signs of aging is around the eyes. Crepey texture, puffy bags, and sagging upper eyelids all contribute to an older, fatigued appearance. Board-certified plastic surgeon Dr. Oscar Masters performs blepharoplasty, commonly called eyelid surgery, in Oklahoma City, OK, for a refreshed and rested look that can shave years from your appearance.
What Happens During Your Consultation?
Your consultation with Dr. Masters is a time when you can explain why you want eyelid surgery and your expectations from the procedure. Dr. Masters spends as much time as you need to answer your questions, perform a physical examination of the area around the eyes, and describe the procedure so you understand exactly what will occur.
Why Do People Get Eyelid Surgery?
Most people consider eyelid surgery to appear more alert and youthful when age and gravity cause their eyelids to sag or become puffy. Even though it's often thought of as an anti-aging procedure, younger adults may get eyelid surgery for several reasons. Those include:
Having hooded upper eyelids: Heavy upper lids aren't always a consequence of age or gravity. Some people are born with this feature, which creates a "sleepy" appearance.
Undereye bags: Some patients start noticing puffiness under their eyes as early as their teen years. This is caused by small fat pockets that surgery removes or repositions.
Droopy eyelids: This often occurs in just one eyelid, and its asymmetrical appearance can be improved with surgery.
For those men and women who do want eyelid surgery to address the effects of aging, they often choose the procedure to complement the results of a facelift for comprehensive facial rejuvenation.
How Is Eyelid Surgery Performed?
Eyelid surgery is a rather straightforward procedure, whether Dr. Masters performs lower or upper eyelid surgery or both during the same operation.
Upper Eyelid Surgery
Dr. Masters performs this procedure using a local anesthetic with sedation. After numbing the area, he makes an incision in the natural crease of the upper eyelid, so the resulting scar is virtually invisible. The surgery typically involves removing excess skin and fat. In some cases, he also tightens muscles before closing the incision.
Lower Eyelid Surgery
This may be performed using sedation or a general anesthetic. Dr. Masters uses different incision locations depending on your needs. A transconjunctival incision, made on the inside of the lid, enables Dr. Masters to remove skin and fat pads that create undereye hollows. Incisions made just under the lash line on the outside of the eyelid—called a transcutaneous incision—are an option for patients with sagging and undereye bags.
How Much Does Eyelid Surgery Cost?
The cost of eyelid surgery depends on whether Dr. Masters performs upper or lower eyelid surgery or both. You will be provided with a personalized quote at your consultation. The cost of cosmetic surgery is also influenced by the training and experience of the plastic surgeon and includes related fees for the operating room and a board-certified anesthesiologist. Even though the cost of surgery is something most patients consider in choosing a surgeon, your choice should be primarily based on their training and the rapport you develop during your consultation.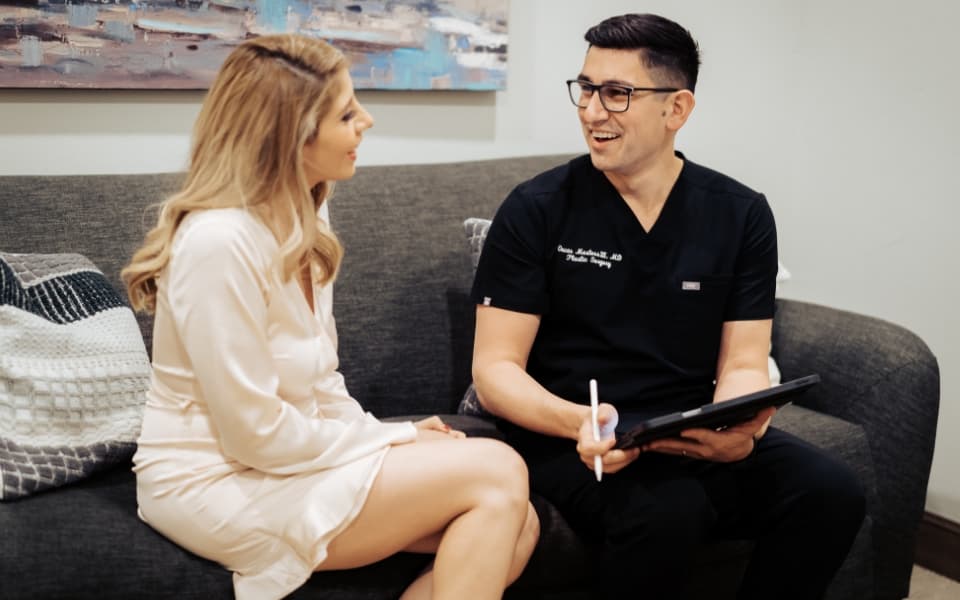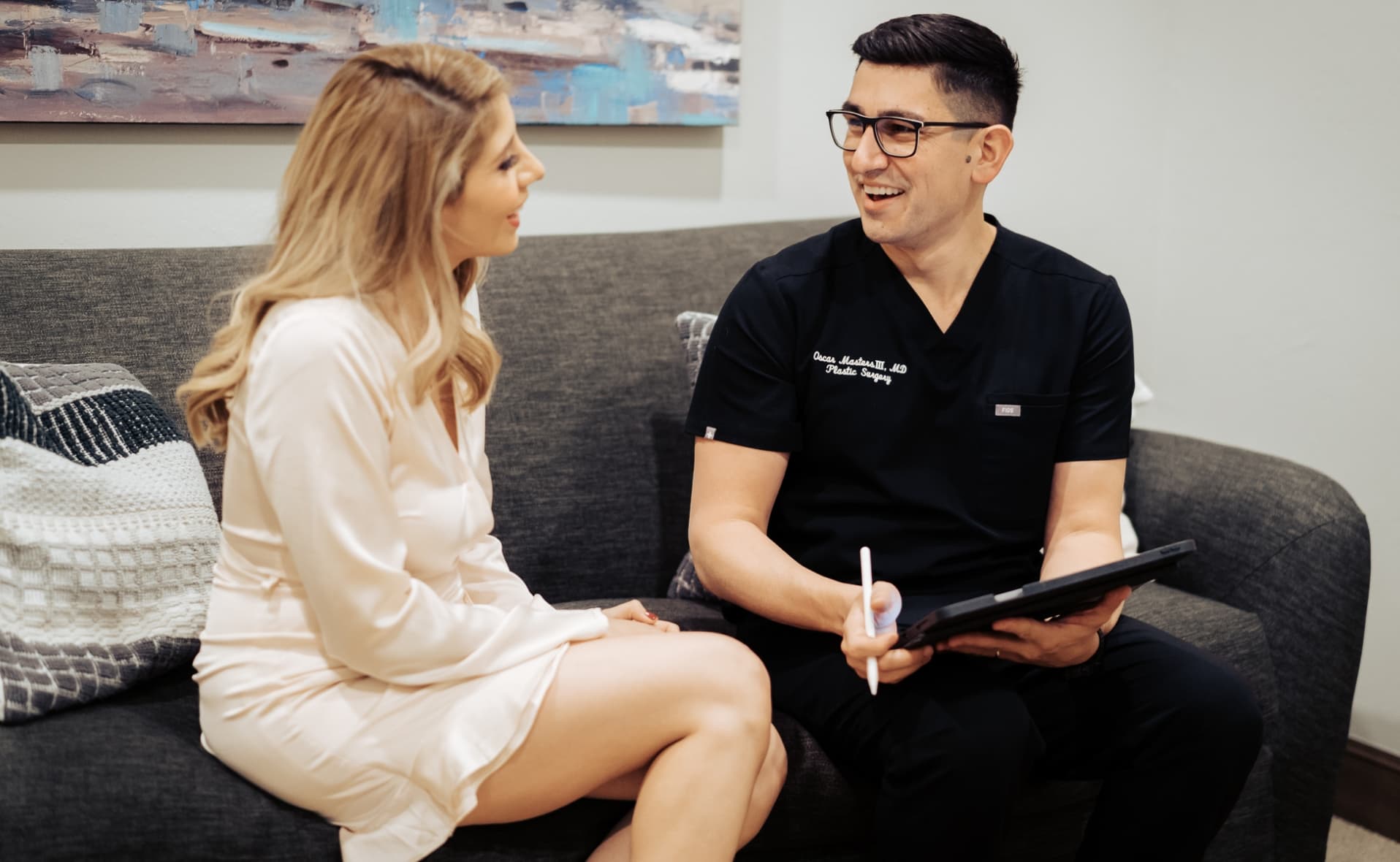 Start with a Consultation
If you're searching in OKC for a plastic surgeon to perform eyelid surgery, you can meet personally with Dr. Masters to find out if he's the best choice for you by requesting a consultation using the online form or by calling our practice at (405) 849-6354 to schedule an appointment.