Masters Plastic Surgery
7316 N Classen Boulevard
Oklahoma City, OK 73116
Phone: (405) 849-6354
Monday–Friday: 9 a.m.–4 p.m.

Dr. Masters
As a child attending medical appointments with his grandfather, who was battling cancer, Dr. Oscar Masters first saw the difference doctors can make when they took their time and treated a humble, hardworking man with respect. That experience sparked his interest in medicine, and he ultimately followed that path to becoming a board-certified plastic surgeon in Oklahoma City.
Plastic surgery appealed to Dr. Masters because it's a dynamic field that gives surgeons the opportunity to use their talent in multiple ways to address cosmetic or functional concerns in all areas of the body.
Advanced Surgical Skills
Dr. Masters honed his skill as a plastic surgeon by performing complex, technically demanding reconstructive procedures that required expertise in microsurgery. The meticulous attention to detail needed to perform those procedures remains a trait that sets Dr. Masters apart from many other cosmetic plastic surgeons.
Connecting With Patients
Combining a mastery of plastic surgery techniques with a warm, down-to-earth personality, Dr. Masters helps patients relax and feel comfortable discussing their concerns and aesthetic goals. Dr. Masters enjoys engaging with patients during consultations, getting to know them on a personal level, and understanding why they're considering plastic surgery. Consultations typically last an hour, and he spends much of that time describing their options and educating them about the procedure they want so that they understand the benefits and have realistic expectations.
"I enjoy the nuances of plastic surgery procedures, the details and intricacies, and the constant challenge of producing results that not only meet but exceed my patients' expectations."

– Dr. Oscar Masters
Rigorous Training & Education
Dr. Masters graduated with honors from the University of Oklahoma. He attended the university after being awarded a full academic scholarship through the prestigious National Merit Scholarship program, earning an undergraduate degree in biomedical sciences.
While attending medical school at the University of Texas Medical Branch in Galveston, Texas, Dr. Masters discovered his passion for plastic and reconstructive surgery. He was awarded a prestigious Alpha Omega Alpha research fellowship and then continued his training at the University of Texas, where he was admitted to the highly competitive 6-year plastic surgery residency program.
During his time as a resident, Dr. Masters published numerous articles and presented his research at national and international conferences. He earned an award for best overall paper for his work in pain control after tummy tuck surgery, which remains one of the procedures he most enjoys performing.
Besides tummy tuck surgery, Dr. Masters excels at performing breast enhancement procedures, such as breast augmentation and breast lift, in addition to body contouring surgery that includes mommy makeovers and surgery after weight loss. He is also well-versed in breast implant removal surgery.
Professional Accomplishments
Dr. Masters is certified by the American Board of Plastic Surgery (ABPS) and is a member of the American Society of Plastic Surgeons (ASPS) as well as The Aesthetic Society (formerly ASAPS).
Personal Pursuits
When he's not at his practice, Dr. Masters enjoys running, swimming, cycling, Ironman triathlons, Sooner football, Thunder Basketball, and spending time with his wife, Dr. Maria Plata, and their labradoodle, Maggie. Dr. Masters is fluent in English, Spanish, and Farsi.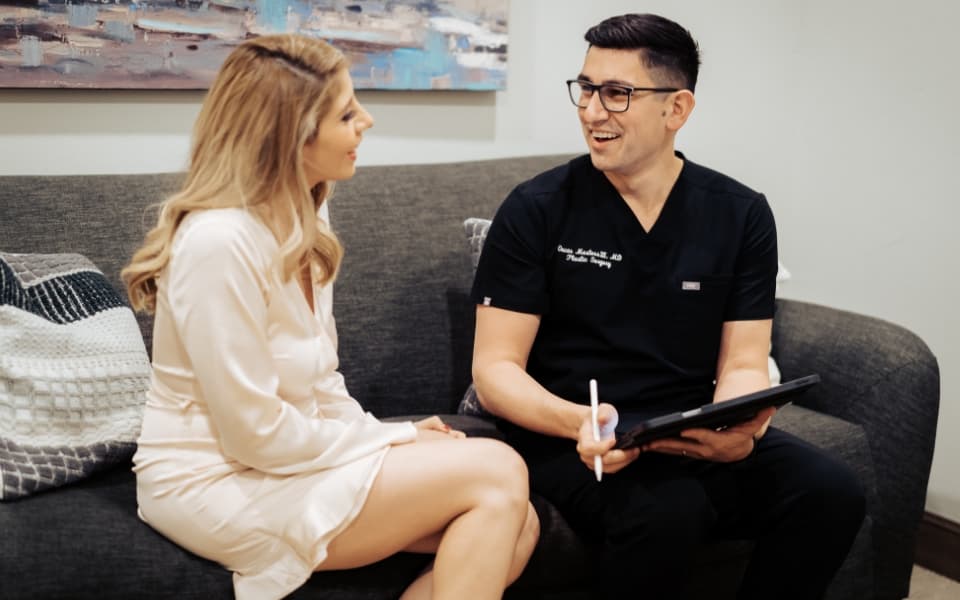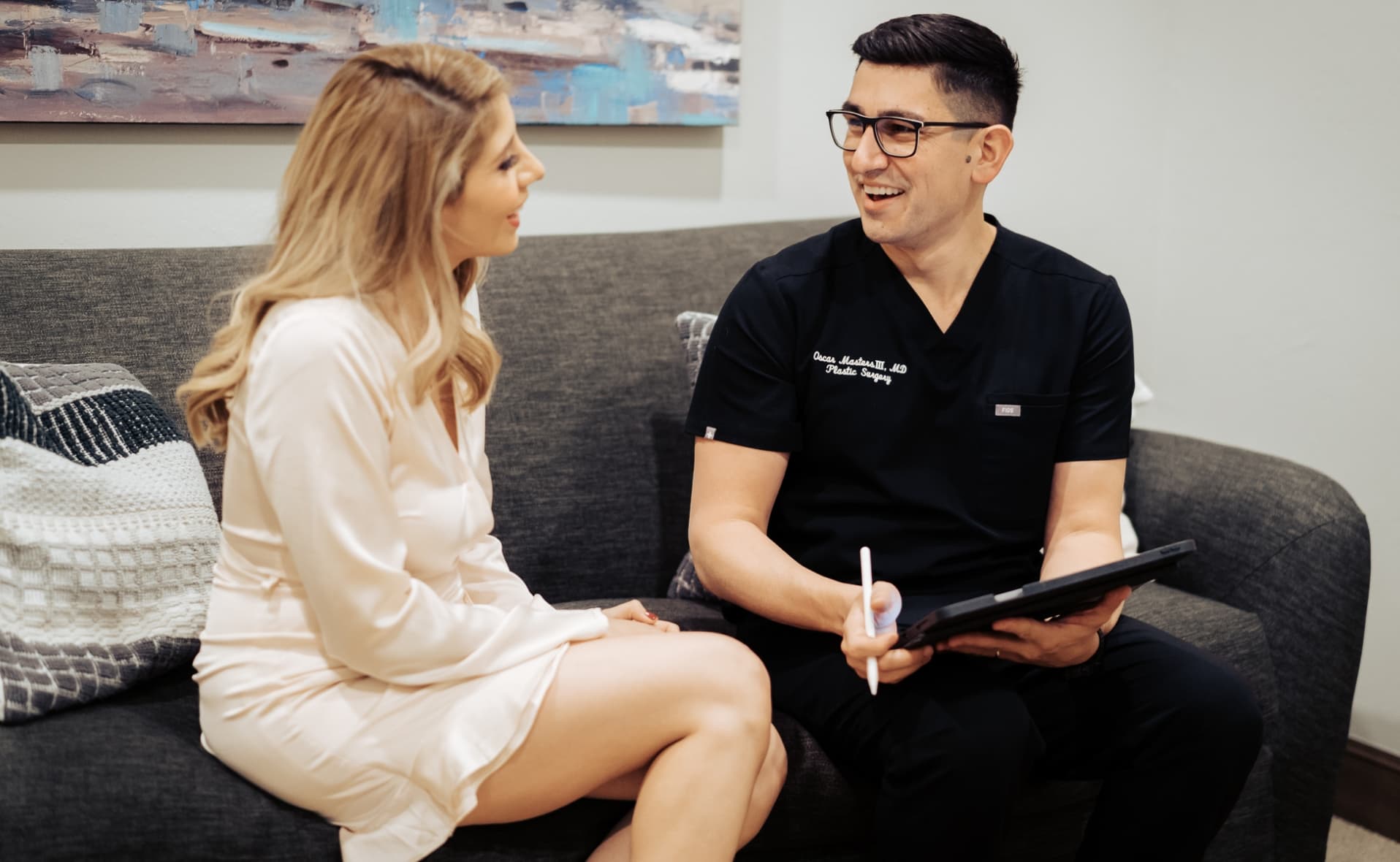 Start with a Consultation
Dr. Masters truly enjoys getting to know his patients and learning about their motives for getting plastic surgery. You can use the online form to request a consultation at his OKC plastic surgery practice or call us at (405) 849-6354 to schedule an appointment.