Masters Plastic Surgery
7316 N Classen Boulevard
Oklahoma City, OK 73116
Phone: (405) 849-6354
Monday–Friday: 9 a.m.–4 p.m.

Brazilian Butt Lift
A full, rounded butt is a feature many people consider attractive, but for certain body shapes, this look is very difficult to achieve with diet and exercise alone. For many years, synthetic implants were the only buttock augmentation option. That changed with the use of fat transfer, a technique often called a Brazilian butt lift. In Oklahoma City, OK, board-certified plastic surgeon Dr. Oscar Masters performs this innovative and popular procedure.
What Happens During Your Consultation?
When you meet with Dr. Masters to discuss Brazilian butt lift surgery, you'll be impressed by the amount of time he spends with you and the level of information he provides. He believes that patients are more confident about their choice to undergo plastic surgery when they understand not only how the procedure is performed but also why he uses specific techniques. This is also a time for you to describe your goals and expectations, which helps lead to successful results.
Why Do People Get Brazilian Butt Lift Surgery?
Even though there are many ways you can change the contours of your body—such as working out and eating right—genetics plays a big role in the size and shape of your butt. Exercise can strengthen the gluteus muscles in your buttocks but won't produce a rounded shape if you have a relatively flat bottom.
Patients considering a Brazilian butt lift want to:
Have a lifted, shapely backside
Fill out their swimwear, athleisure wear, or jeans
Have a more defined waistline
Maintain a natural look and feel
Have a bottom in proportion with the rest of the body
They also want results that will last. Nonsurgical butt lifts using fillers are an alternative, but additional treatments are needed to maintain the results.
How Is a Brazilian Butt Lift Performed?
The fat transfer technique used during Brazilian butt lift involves using liposuction to harvest fat from an area of the body where it's unwanted—often the hips or abdomen—and then carefully injecting it into the buttocks using a small, thin tube called a cannula.
The transfer process includes 3 steps:
Liposuction: Dr. Masters carefully harvests fat to help preserve the cells as he extracts the fatty tissue.
Purification: The fat is washed to remove impurities, such as blood, from the fat. The touch-free process minimizes any risk of contamination.
Injection: After making small incisions, Dr. Masters injects the fat into multiple layers of existing tissue to provide multiple chances for the fat to connect to a healthy blood supply. Not all fat survives the transfer process, so he injects more fat than needed to get the desired results.
A general anesthetic is used during Brazilian butt lift surgery, which is performed as an outpatient procedure.
How Much Does a Brazilian Butt Lift Cost?
The cost of Brazilian butt lift surgery depends on the extent of the procedure needed to get the desired results, along with other factors. You will receive a personalized quote at your consultation. Dr. Masters is a highly trained body contouring specialist with extensive experience performing fat transfer procedures such as a Brazilian butt lift. It's important to choose a surgeon you trust to perform the procedure.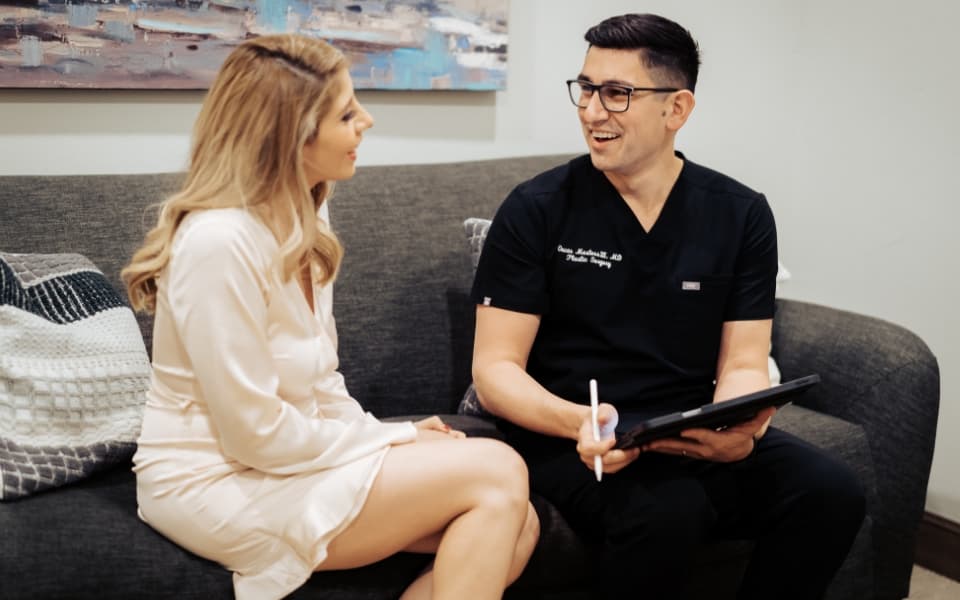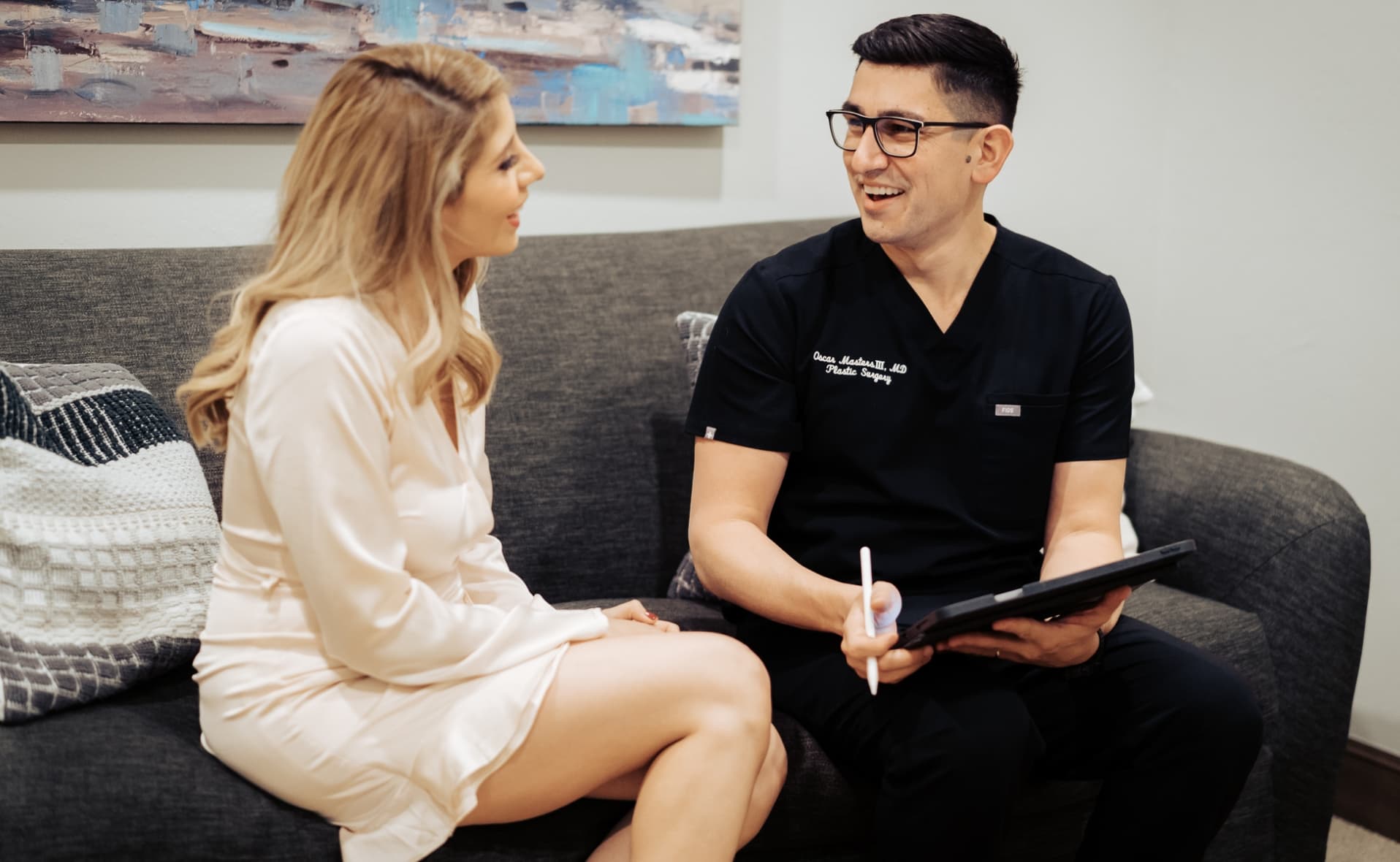 Start with a Consultation
If you're considering a Brazilian butt lift and are looking for the best surgeon for you in OKC, request a consultation to meet with Dr. Masters using the online form or by calling our practice at (405) 849-6354 to schedule an appointment.