Masters Plastic Surgery
7316 N Classen Boulevard
Oklahoma City, OK 73116
Phone: (405) 849-6354
Monday–Friday: 9 a.m.–4 p.m.

Breast Lift
Drooping, deflated breasts can make it hard to feel as attractive and feminine as you'd like. Breast lift surgery at our Oklahoma City practice elevates and reshapes the breasts to appear perkier and more youthful. Board-certified plastic surgeon Dr. Oscar Masters specializes in breast enhancement surgery for beautiful, natural-looking results.
What Happens During Your Consultation?
Dr. Masters believes that patients who understand every aspect of their surgery are more confident about their choices. During a consultation, Dr. Masters listens closely to your specific concerns and goals and explains his recommendations. In most cases, he'll spend an hour with patients, building the trust that's essential to successful plastic surgery results. His easygoing demeanor helps patients feel comfortable, and he answers any questions you might have about the procedure.
Why Do Women Get Breast Lifts?
A breast lift can dramatically change how you feel about your body. Women get breast lift surgery to:
Restore the shape and overall appearance of their breasts after having children and/or breastfeeding. As many mothers know, pregnancy takes a physical toll that includes stretching the breast skin, causing the breasts to sag.
Improve the contour of the breasts after significant weight loss. A breast lift removes excess breast skin and tightens lax breast tissue after weight loss, in addition to creating a breast shape that's more in proportion with a patient's body.
Create perky breasts for women whose breasts have always been droopy. Some young women have breasts with nipples that have always pointed down, and a breast lift—often combined with breast implants—produces a natural, more attractive breast shape.
In addition, aging causes breasts to sag, and a breast lift can counter those effects.
How Is a Breast Lift Performed?
Dr. Masters performs breast lift surgery using 1 of 3 different incision techniques. The technique he uses depends on the degree of sagging and your goals.
The different breast lift techniques Dr. Masters uses include:
"Donut" Lift: This procedure involves removing a circle of skin around the areola—the dark skin surrounding the nipple—and is used only for patients with minimal sagging. It can be combined with implants if the patient wants to increase the fullness of her breasts. It is the least common of the three techniques.
"Lollipop" Lift: Also called a "keyhole" lift, Dr. Masters adds an incision down the lower portion of the breast to the incision around the areola, creating a lollipop or keyhole shape. This is often the best approach for patients with minimal to moderate breast sagging and can also include implants if desired. Dr. Masters uses this technique for about 60 to 70% of his breast lift patients.
"Anchor" Lift: This technique adds a horizontal incision at the base of the breast to the two incisions described above, forming an anchor shape. This provides the most support and is the right approach for patients with significant sagging. As with the other techniques, Dr. Masters can combine the anchor lift method with augmentation.
Breast Lift or Augmentation?
One of the most common questions asked by women considering a breast lift is if they should get breast augmentation instead. The answer often is that combining a breast lift with implants is the best approach. Implants add volume but won't create a lifted appearance. Women who have had children and want to restore lost volume and improve the shape of their breasts are excellent candidates for combining the procedures. This is a conversation you should have with Dr. Masters during your consultation.
How Much Does a Breast Lift Cost?
The cost of a breast lift depends on a few factors, including the training and experience of the plastic surgeon and related fees for the operating room and a board-certified anesthesiologist. You will receive a personalized quote at your consultation. Even though the cost of surgery is something most patients consider, you don't want to base your decision on a bargain price. Choose a surgeon based on their training and the rapport you develop during your consultation.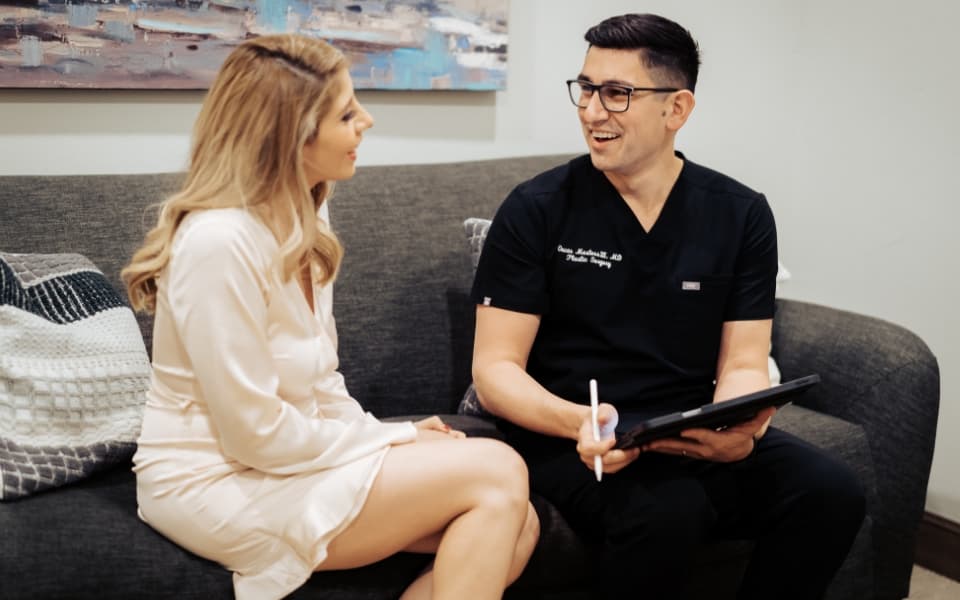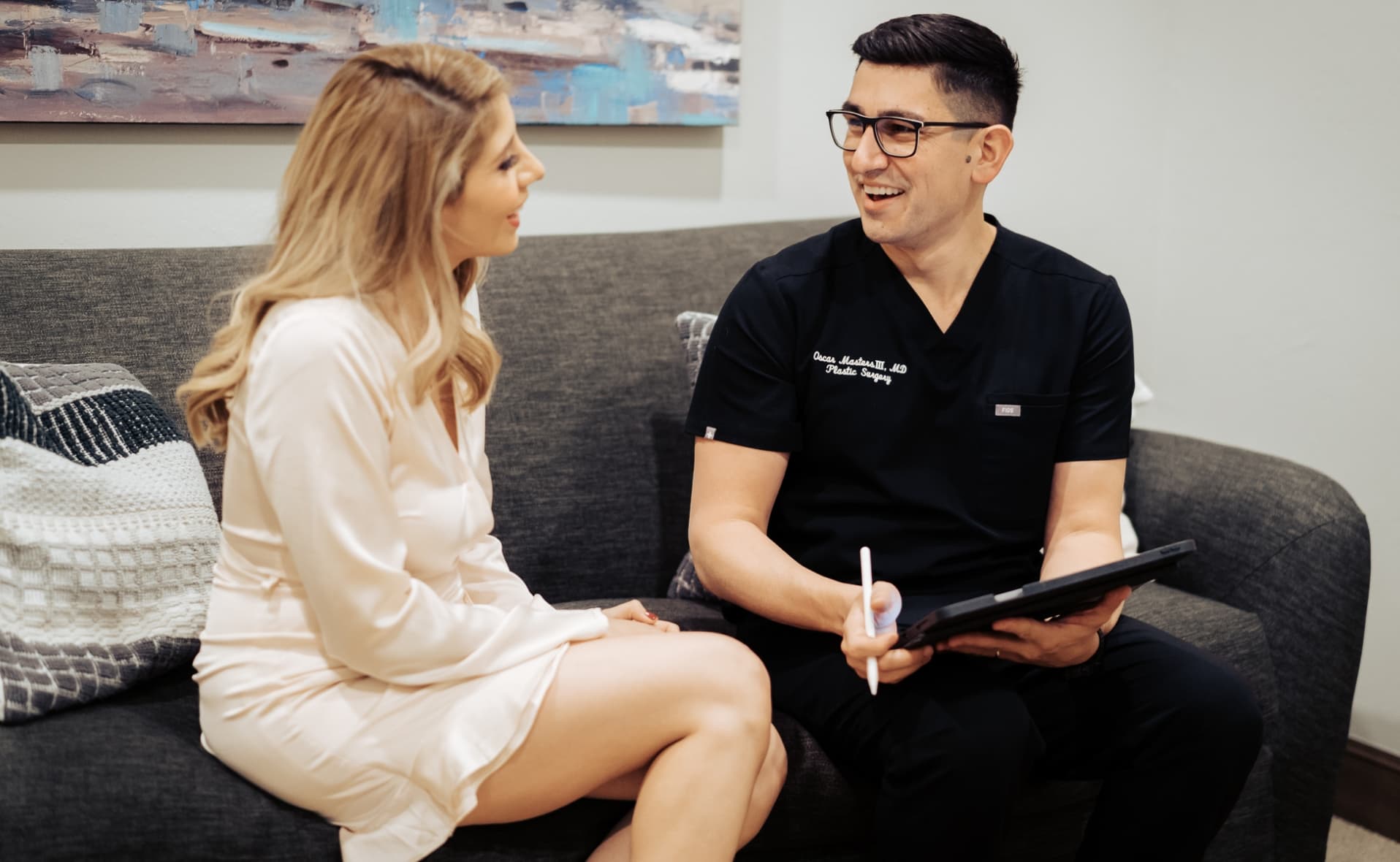 Start with a Consultation
For your procedure, you want the best breast lift surgeon in OKC. You can meet personally with Dr. Masters to find out if he's the best choice for you by requesting a consultation using the online form or by calling our practice at (405) 849-6354 to schedule an appointment.