Masters Plastic Surgery
7316 N Classen Boulevard
Oklahoma City, OK 73116
Phone: (405) 849-6354
Monday–Friday: 9 a.m.–4 p.m.

Mommy Makeover in OKC
Exercising more and watching what you eat often won't reverse the physical toll caused by pregnancy and childbirth—including sagging abdominal skin and deflated breasts. Fortunately, you have the option of restoring your body and your confidence with a mommy makeover at our Oklahoma City, OK, plastic surgery practice. Board-certified plastic surgeon Dr. Oscar Masters specializes in body contouring procedures and produces consistently beautiful mommy makeover results.
Mommy Makeover

Before & After Photos
WARNING:
This feature contains nudity. Please click OK to confirm you are at least 18 years of age and are not offended by such material.
What Is Mommy Makeover Surgery?
A mommy makeover is a personalized combination of plastic surgery procedures performed together to renew a woman's body after pregnancy and breastfeeding. Patients appreciate having multiple areas improved with a single surgery and recovery period.
What Happens During a Consultation?
If you're considering mommy makeover surgery, you'll probably come to your consultation with numerous questions. Dr. Masters takes whatever time is needed to answer those questions, which is something that sets him apart from many other surgeons. Additionally, he listens closely as you describe your concerns about your appearance and then explains not only what he recommends but also why he believes it's the best path for you.
Why Do Women Get Mommy Makeover Surgery?
Many of the patients who consult with Dr. Masters say they decided to pursue mommy makeover surgery because they were frustrated by the changes caused by pregnancy and lacked the confidence they once had in their bodies. Typically, they want a flatter stomach and fuller, lifted breasts. And because a mommy makeover combines multiple procedures in a single operation, patients only have to plan for a single recovery—something that mothers of young children appreciate.
Who's an Ideal Candidate?
You're a good candidate for mommy makeover surgery if you meet the following criteria:
Have waited at least 6 to 12 months after delivery and stopping breastfeeding
Are at or near the weight you intend to maintain
Don't plan to have any more children
Are in good overall health
How Is a Mommy Makeover Performed?
The combination of procedures included in a mommy makeover varies from patient to patient, but the operation usually includes body contouring and breast enhancement surgery. A typical mommy makeover procedure includes two or more of the following:
Abdominoplasty—commonly called a tummy tuck—removes the excess skin that remains for many women after pregnancy. This is especially true after multiple pregnancies when the loose skin doesn't shrink back to its old shape. Additionally, a tummy tuck can repair separated abdominal muscles—a condition called diastasis recti that results in a "belly pooch."
Tummy tuck surgery is often combined with liposuction, which removes pockets of excess fat and ensures smooth contours after a tummy tuck. Dr. Masters uses a power-assisted liposuction (PAL) technique called SAFElipo®, which minimizes trauma and produces excellent results.
Pregnancy and breastfeeding can also cause breasts to sag. During a breast lift, Dr. Masters removes excess skin, reshapes the tissue, and lifts the breast so that the nipple is more elevated. In some cases, women have sagging, overly large breasts after pregnancy, and Dr. Masters may recommend breast reduction surgery.
Breast Lift With Implants
Combining a breast lift with implants restores fullness to breasts that may have lost volume after pregnancy. Some patients may choose to get implants because they've always wanted larger breasts and see the mommy makeover as an ideal opportunity to pursue their goals.
A common question mommy makeover patients ask is whether they can achieve their cosmetic goals with breast augmentation alone. It is possible in some cases, but it's important to understand that implants add weight and can add to pre-existing sagging.
Childbirth is one of the primary reasons women get labiaplasty, a surgical technique that repairs vaginal muscles and the tissues of the labia. These tissues get stretched and enlarged during vaginal birth, causing both functional and cosmetic concerns.
How Much Does a Mommy Makeover Cost in OKC?
As you might imagine, the cost of a mommy makeover can vary quite a bit depending on the number and type of procedures included. Combining procedures does reduce the cost a bit compared to having separate operations because you pay certain fees only once. Dr. Masters understands that cost is a factor for most patients when choosing a surgeon, but it's important to select a highly qualified and experienced surgeon for your mommy makeover surgery.
Recovery
Recovery after mommy makeover surgery varies with procedures performed and individual patient factors; combining procedures typically does not make it longer. Most patients take 2 to 6 weeks off work and daily activities.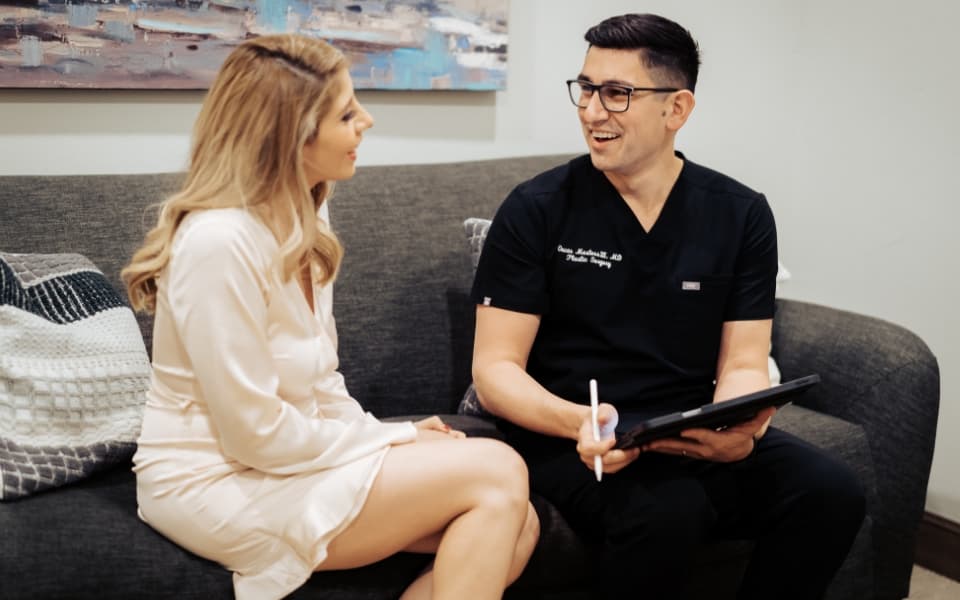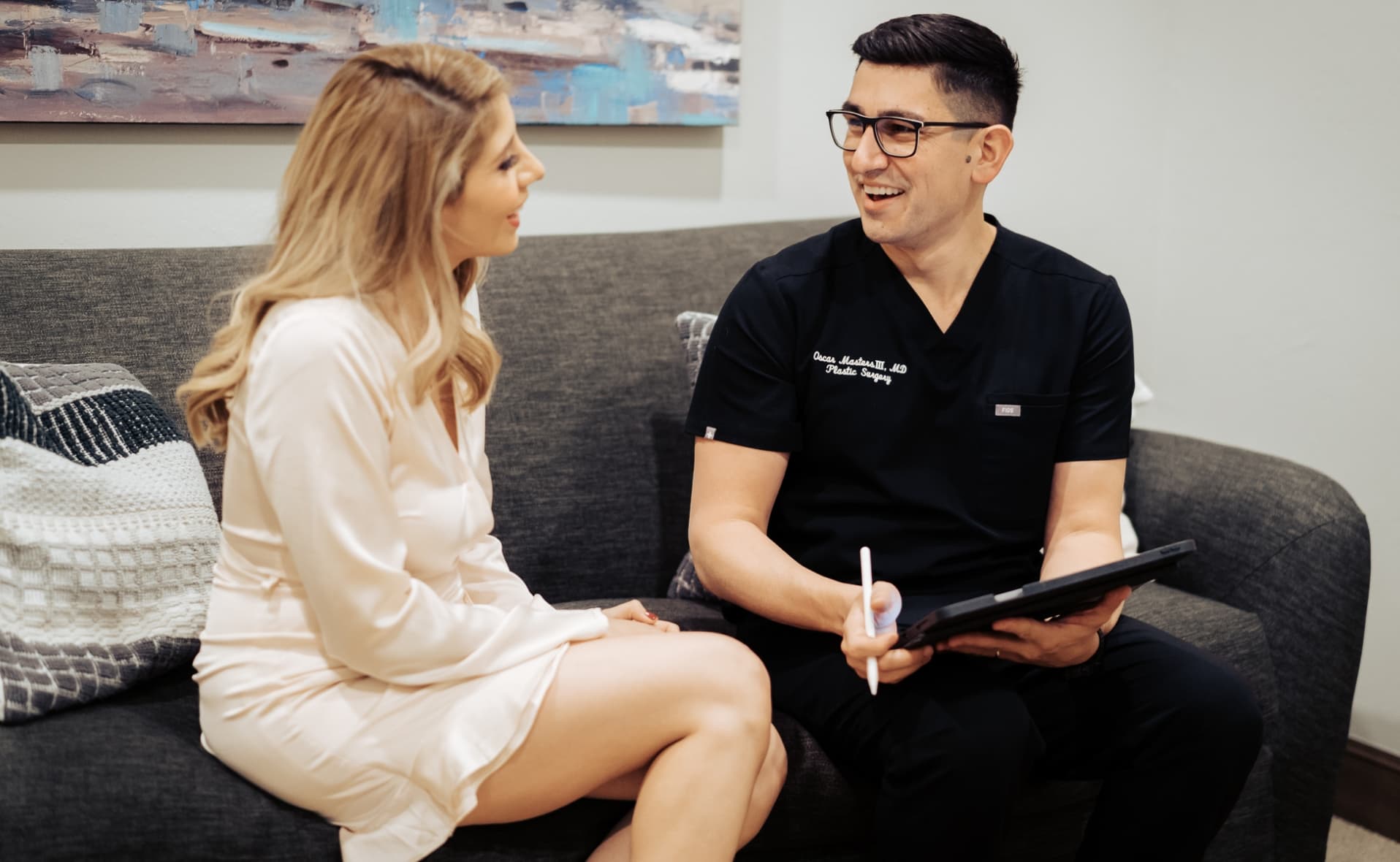 Start with a Consultation
Dr. Masters often spends an hour or more with mommy makeover patients at their first meeting to determine the right combination of procedures for their goals. You can request a consultation to meet with Dr. Masters using the online form or by calling our practice at (405) 849-6354 to schedule an appointment.